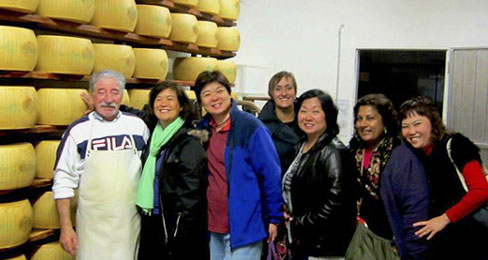 Scheduled Tours
Here is a listing of group tours planned for the coming year. Our groups are always small, usually 12-16 persons or even fewer for private groups, to allow for a more intimate and personalised experience. More tours may be added and those which are not yet confirmed are subject to change depending on customer response and special requests, so do come back often and see what new and interesting trips are coming your way.


Tel: +65 3157-1335
info@ergo-travel.com
---
Coming up in October…
---
THIS YEAR
21 Apr - 4 May
Registration
closed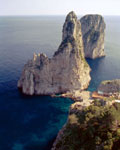 Naples & the Amalfi Coast
Building on the success of our previous tours, we now take further afield for an even deeper cultural and culinary experience amidst the spectacular scenery of the Amalfi Coast, going beyond Pompeii to visit Herculaneum, Cumae and Paestum.
For more details…
October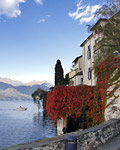 Piedmont
Our third offering since our first launch in 2012, we take you on an even better tour to the lakes, mountains and wine country of Piedmont and enjoying the sights of Turin, with visits to farms ad dairies, as well as the very prestigious International Truffle Fair in Alba.
For more details…
26 Nov - 11 Dec
Launching in March 2018
Magnificent Italy
This annual tour is the ideal for those visiting Italy for the first time, as well for those who wish they had seen more the first time they went! Scheduled during the school holidays and returning before Christmas, this tour also allows you to savour foods of the autumn harvest.
For more details…
---
TOURS in 2019
Apr/May 2019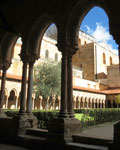 Jewels of Sicily 2017
A world unto itself, Sicily is the melting pot of the Mediterranean, its lands having been domination by powers from all over Europe, the Levant and North Africa over the centuries. Experience this exuberance of spirit and culture during its most inviting time of year.
For more details…
---
PAST TOURS
14-28 October
Venice & the Veneto
Discover amazing insights into the magical city of Venice and explore the immense cultural, historical and scenic wonders of the region that was a part the ancient Venetian Republic for well over 1000 years.
For more details…
Nov/Dec 2016
Christmas Markets & More!
For our very first collaboration with Germany specialist GuteReise!, we take you on a tour of Christmas markets that explores South Tyrol region of Italy, through Austria, and into Bavaria, visiting not just the markets but the spectacular Dolomites, Neuschwanstein and much more!
For more details…
Oct/Nov 2015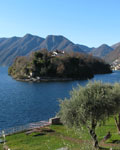 Northern Lombardy
Visit the Milan Expo 2015 with this tour that takes you north of the fashion and business capital of Italy to discover the rustic charms of Lake Como, Bergamo and the Alpine scenery of Lombardy.
For more details...
October 2015
Private Group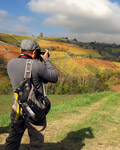 Liguria and Piemonte
A group of 16 perons shall explore the spectacular lanscapes of Cinque Terre, the Langhe Wine Country, the alpine wonders of Val di Susa and the sublime Lakes of Orta and Maggiore in this privately organised itinerary that includes the cities of Genova and Turin.
December 2013
Private Group
Christmas in the Dolomites
A private group of 3 families shall visit the major art cities of Rome, Florence and Venice, with specially planned activities to encourage learning and exploration, and culminating with Christmas spent skiing the spectacular slopes surrounding Cortina d'Ampezzo in the Dolomites.
December 2011
Private Group
Italy in December
Specially organised for a private group of 3 families to Milan, Venice, Florence, Assisi and Rome, with an emphasise on religious sites and an overnight stay in a Benedictine monastery in the Tuscan countryside, as well as special activities organised to encourage a sense of adventure and exploration.
October 2011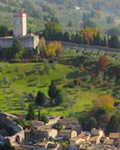 A Taste of Umbria
Specially scheduled to take advantage of the autumn harvests, this tour will introduce you to a wonderful gastronomic trail through the green heart of Italy. This 7-day package can also be combined with the tour to Tuscany which follows immediately after.
For more details...
October 2011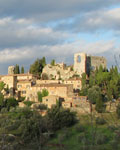 Hidden Tuscany
Discover the Crete senesi, Val d'Orcia and other places in Tuscany of such heart-melting beauty it's unimaginable even in your wildest dreams. This 10-day exploration of the Land of the Ancient Etruscans can be enjoyed alone or combined with the preceding tour to Umbria as a single package. For more details...
December 2010
Private Group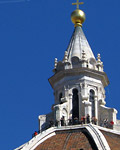 Christmas in Italy
Specially organised for a private group of 3 families to Milan, Venice, Florence, Rome, with a short stay in a farmhouse run by Benedictine monks in a tiny village in rural Tuscany, and special activities organised to encourage a sense of adventure and exploration.
May/June 2010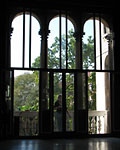 Designed in Italy
This will be the study trip of a lifetime for students of architecture, landscape, urban design and the visual arts, with three weeks spent exploring a country which has been at the forefront of culture and design for millenia.
For more details...
Sep/Oct 2009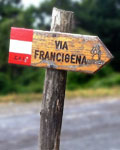 Via Francigena
A cultural and historical programme following an ancient pilgrimage route, with optional walks in the countryside. The journey starts in the Alps on the Great St. Bernard Pass, through Aosta, Piacenza, Lucca, Siena, Viterbo, and finishing in Rome and the Vatican City.
For more details...
June/July 2008
Private Group
Music and Opera
Private group tour of Milan, Verona, Venice and various locations in Tuscany. Aida, Carmen and Turandot, and a visit to Sant'Antimo to hear friars celebrate mass in Gregorian chant.
---
Don't forget, if you are looking to join a high-value packaged holiday to Italy but are unable to come for one of our scheduled in-house tours, then let us advise you on selecting a quality tour by Insight Vacations instead which may more suited to your period of travel. Click on the logo on the right to view their selection of tours.
...and if you wish to extend your Italy trip into Switzerland, we can help arrange a tour for you with our friends Tour 168 of Switzerland, who will personally take you around eastern Switzerland in small groups of up to 15 persons. Click on the link at right to see their website.