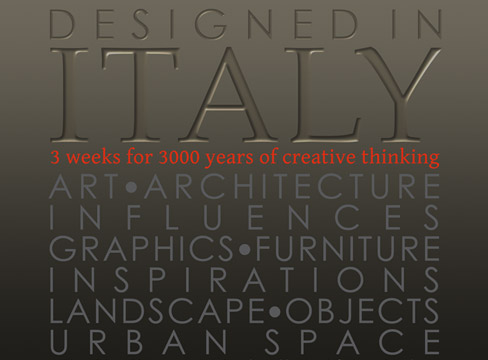 The Design Tour
14 May - 2 June 2010
REGISTRATION CLOSED
Note:
Students who wish to do the tour in 2011 are to contact Ergo: Travel to register your interest.
(The following text is relevant to the Design Tour 2009 and is presented for information only. Future tours may vary in itinerary, provisions and conditions)
---
Please note that this tour can only be confirmed with a minimum group size of 30 participants and a maximum of 40. The summary of the briefing held on 15 Jan2010 may be downloaded here. The file contains the essential information regarding only the tour including the (original) deadlines for confirmation and payments, but without the introductory pages of the presentation.
Introduction
This will be the study trip of a lifetime for students of architecture, landscape, urban design and the visual arts.
Spend three weeks in the living, breathing work of art that is Italy. See and experience masterpieces of human endeavour in context and understand how beauty is an intrinsic part of life:
12 UNESCO World Heritage Sites
Architectural masterpieces in context, from the ancient to the ultra-contemporary
The greatest collection of Renaissance art on Earth
A variety of urban fabric from various historical periods, from Roman to Medieval, Renaissance to the 20th century
Large scale environmental design from Renaissance gardens to territorial planning to water management
Spectacular urban spaces as organic solutions to spatial problems
Contemporary interventions within historical settings
Everyday object designed as works of art
Visits to University Institute of Architecture of Venice and other institutes of design
Expert local guides for an in-depth understanding of the design process
Travel Period
The tour within Italy itself will last 20 days (19 nights) from Friday 14 may to Wednesday 2 June 2010. Inclusive of flight times, the entire travel period will be from the late evening of Thursday 13 May to the mid-afternoon of Thursday 3 June 2010.
Costs
The price of the tour excluding flights (ie. land arrangements only) is fixed at S$3300 per person for students in possession of relevant documentation (eg. Student ID). For non-students who wish to participate in this tour, the price is S$3760 per person.
The tour price will include all accommodations and transport arrangements, plus meals and organised group activities currently being planned to fit the budget and which shall be specified in the official tour programme.
Arrangements are being made with Lufthansa German Airlines for a group booking for this tour at a special fare of S$805 return, excluding taxes. As with all group bookings, the departure flight cannot be changed, but individual requests for extension of stay is allowed (with or without additonal charges depending on availability). Flight taxes and fuel surcharges, currently estimated to be approximately S$680, can only be determined at the time of ticketing.
Tour participants are also free to arrange their own flights to Italy should they wish to. In such cases, please consult Ergo: Travel for advice on meeting the group upon arrival.
Travel insurance is compulsory for all participants of this tour. Tour particpants may arrange this for themselves or buy this through Ergo: Travel Pte. Ltd.
A downpayment of S$500 is required for registration for this tour. Cheque payments are prefered over cash, to be crossed and written in favour of Ergo: Travel pte. Ltd. Please write "Designed in Italy" at the back of the cheque along with the name(s) of the tour participant(s) being paid for. Please e-mail Ergo: Travel Pte. Ltd. for further information.


Tel: +65 3157-1335
info@ergo-travel.com
---
Richard Meier encloses the Roman Empire
The original shophouses and 5-footways.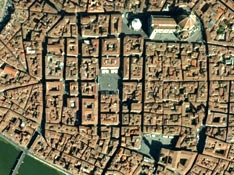 Urban fabric through the ages.
Organic spaces developed over time.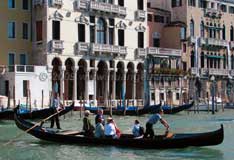 Infrastructure and services on water.
The world's first indoor shopping street.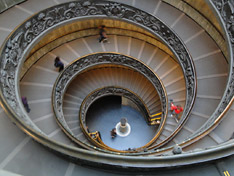 Exquisite interior design